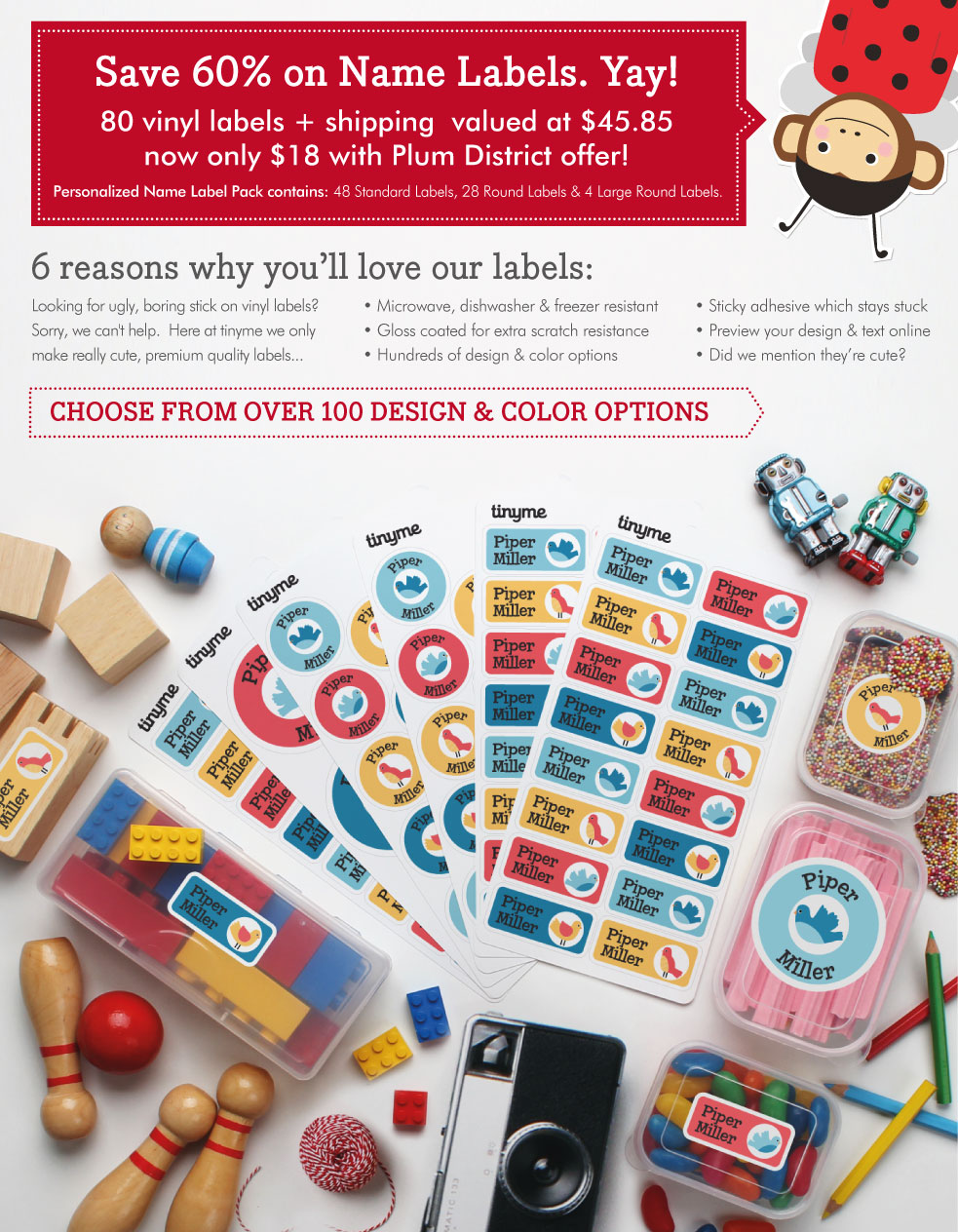 Once upon a time 3 young dads (who happened to have 13 kids under 9) combined a whole bunch of geeky high tech machines, some generous scoops of cuteness, a slightly loopy team of people and mixed them together with the world wide webby thingy.
The result was amazing.... a comprehensive range of affordable, premium quality, designer personalized products for kids. All custom made and shipped to you in a jiffy with a 100% satisfaction guarantee.
With tinyme name labels you won't have to worry about name labels peeling or fading. Our name labels are designed to be very durable, and they'll hold up against whatever punishment your kids subject them to.
Our adhesive labels stick fast, and our iron-on clothing labels stay exactly where they're meant to. Our name labels are waterproof and scratch-resistant, and they're also microwave-safe, dishwasher-safe and even freezer-safe.
Free Shipping on standard delivery to USA addresses.
Does not include rush orders.
Please note:
Due to high demand on our Sticky Label Super Pack Deal your order may take up to three weeks to be delivered.
Offer valid for three months from 21st July 2012 to 21st October 2012
To redeem, follow the easy instructions on www.tinyme.com/plum-redeem
Buy as many vouchers as you like
Vouchers include USA-wide delivery. Delivery to USA addresses only
Please allow up to 21 days for delivery
Voucher not redeemable for cash and not valid with any other offers or promotions