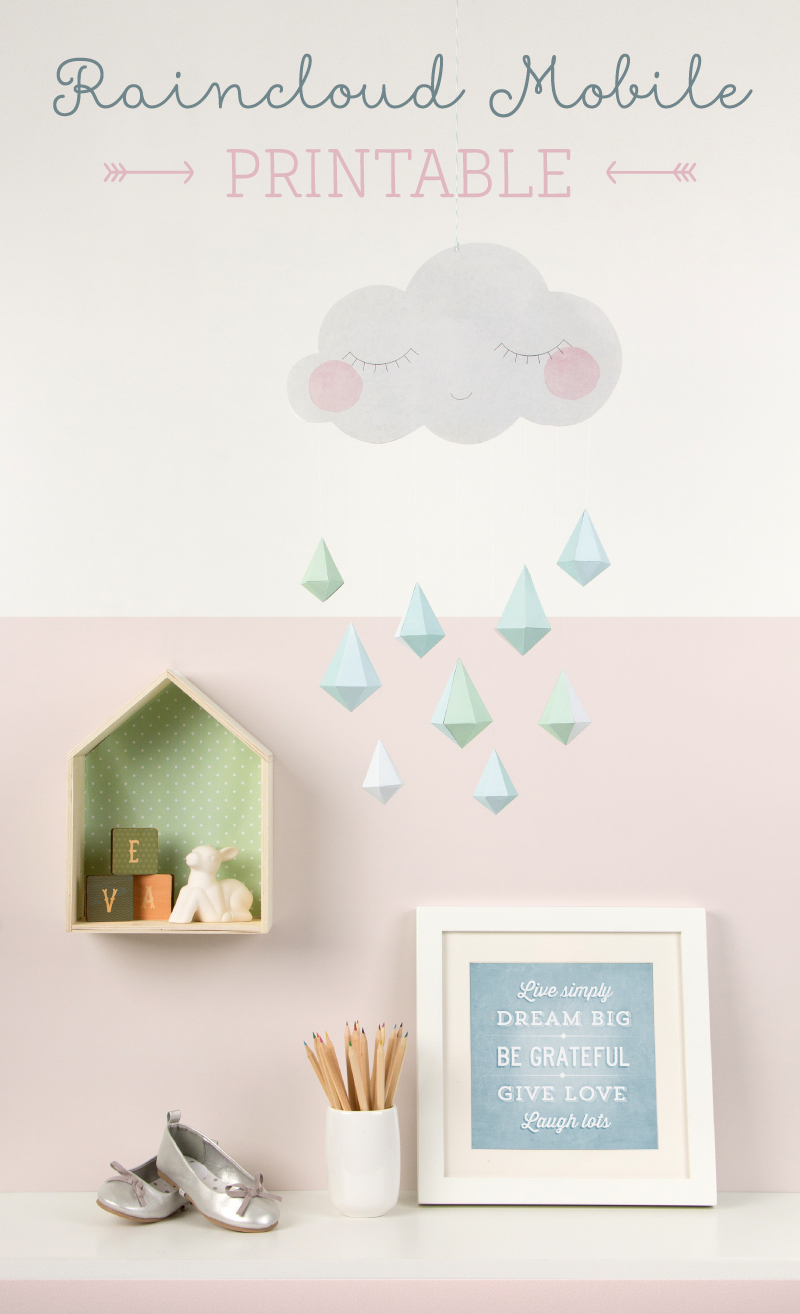 Raindrops keep falling on my head! Create our Raincloud Mobile Printable to add the perfect finishing touch to your littles one's nursery or bedroom. Time to get crafty… Hooray!
With adorable geometric paper 'raindrops' in soft blues and greens, this little cutie is bound to add a touch of style to any baby room…
CLICK HERE TO SUBSCRIBE & DOWNLOAD YOUR FREE RAINCLOUD MOBILE PRINTABLES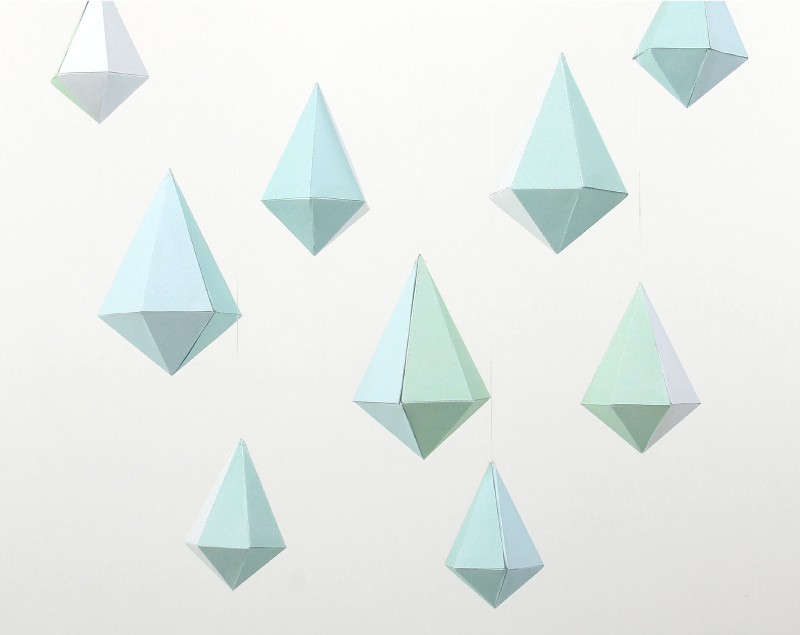 What you'll need:
Double sided sticky tape or glue, cotton thread and scissors.
Handy Tips:
1. Use double-sided sticky tape to glue your geometric raindrops together. It's a lot easier than waiting for your glue to dry.
2. Attach your string to the inside of your paper raindrops before gluing the last tab.
CLICK HERE TO SUBSCRIBE & DOWNLOAD YOUR FREE RAINCLOUD MOBILE PRINTABLES
Please note – Tinyme Raincloud Mobile Printable is designed for decoration only and not to be considered as a toy. Make sure you hang the Mobile out of the reach of children under the age of 3yrs, especially children in a cot, crib or bed to avoid a possible choking hazard.