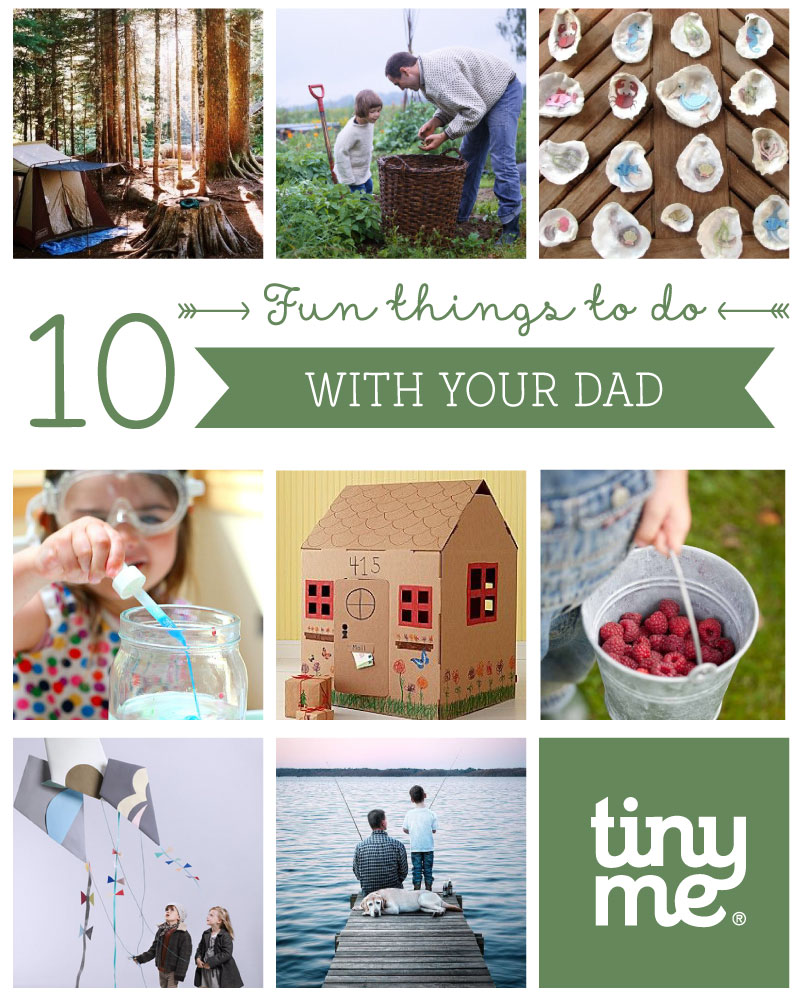 Some great ideas to spend some quality time with your kids. These 10 Fun Things To Do With Your Dad activities are the perfect way to spend time together and explore the outdoors!
CLICK ON THE IMAGES BELOW FOR A LARGER VIEW

1. Go camping and experience the great outdoors together.
2. Enjoy a bit of fresh air and re-connect with nature whilst gardening.
3. Visit an animal farm and feed some furry friends.
4. Get a bit messy with fun colour mixing experiments.
5. Go fishing at sunrise and enjoy the peace and quiet of the early morning.
6. Build your own cardboard house.
7. Collect a bunch of sea shells and get creative by making your own sea shell memory game.
8. Make a water shooter toy and have fun in the backyard.
9. Let the wind carry you and have fun in the process with some kite flying.
10. Go wild with some berry picking! Fun and delicious for the whole family.