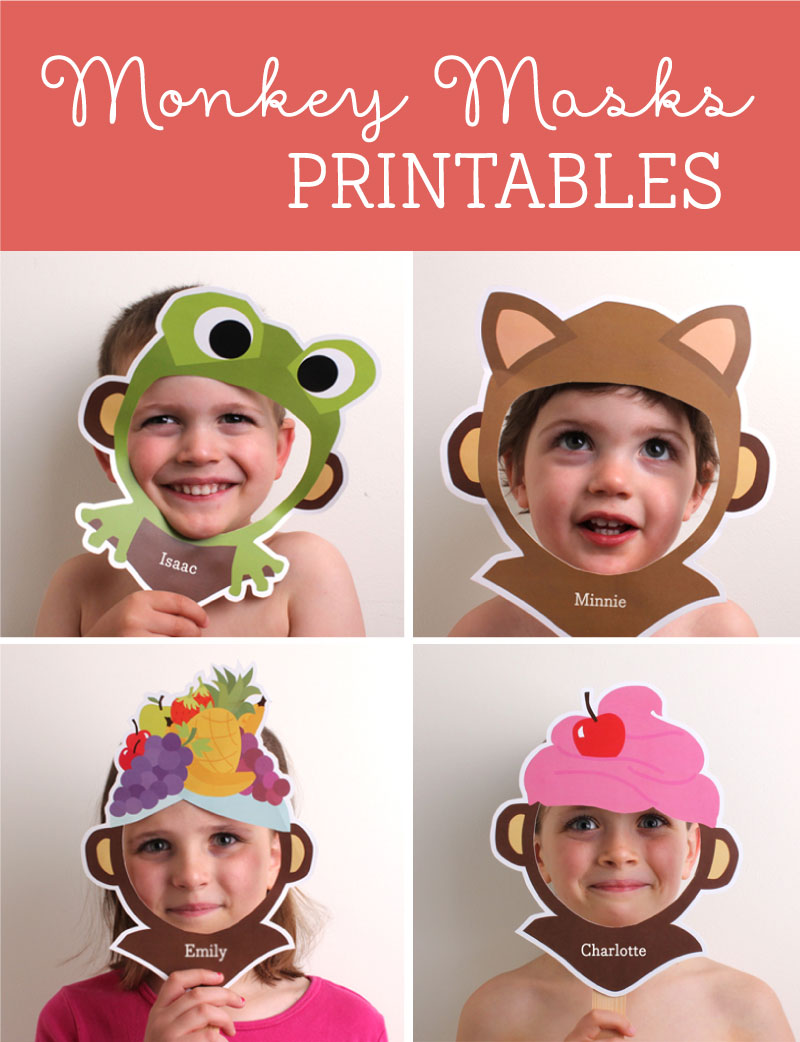 Let the dress up fun begin!! Get crafty with your little ones and create a set of monkey masks with these free personalized printable masks… Hooray! Simply choose your favourite masks and click on the download link to personalize, print and enjoy!
I scream, you scream, we all scream for Ice-cream!
Your foxy little lady or gent will be oh-so-cute in our foxy monkey printable mask!
Get fruity-tooty… Watch your little one transform from a super cute little guy or girl into a fabulous cheeky monkey!
Is it a frog? Is it a monkey? No – it's your cheeky little monkey wearing a froggy mask!