Is the idea of sprucing up your kids' rooms driving you up the wall? Tinyme's personalized wall decals offer maximum zhuzh with minimum mess. And by minimum, we mean none. Our cheery wall decals are easier to use than Paint for Windows and the results are better. Instead of point and click, just point and stick.
With oh-so-many color and style options on offer, you're guaranteed to come up with a custom wall decal design to rival St Petersburg's Hermitage. Fortunately, unlike the Hermitage, Tinyme's wall-mounted delights are easy to move about and reposition. Best of all, if you drop one you won't be answerable to the gallery curator – just pick it up, dust it off, and no one will be the wiser.
Let's get down to details…
Fully removable and re-positionable
Made from fine-weave fabric, not vinyl
Mix and match packs to create your ultimate room setting
6 adorable 'themes' to choose from
Each theme comes in 8 versatile colorways to match your little one's room perfectly.
Did we mention they're super cute?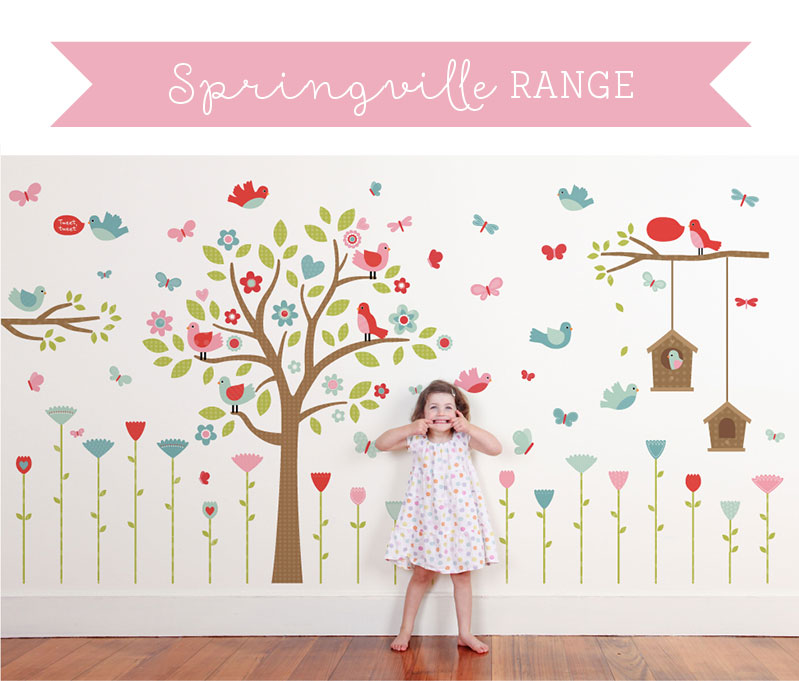 So what's the downside, you ask? If you ask us, there's only one: they're all so cute that you'll want more wall space to stick 'em on to!