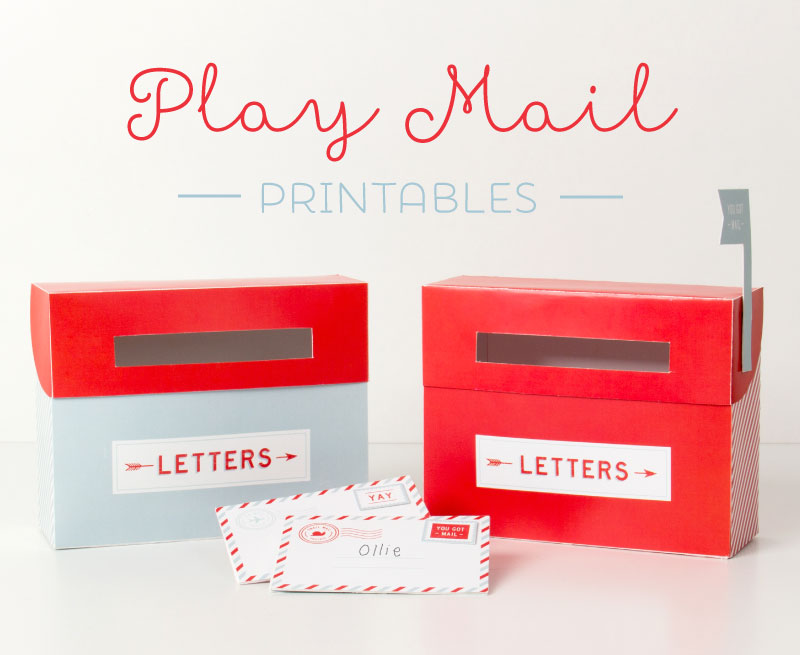 Snail mail has never looked so sweet with our gorgeous FREE Mail Box Printables! There's absolutely nothing lovelier than receiving a hand written letter in the mail, especially when you don't even have to leave the house to retrieve it!
CLICK HERE TO SUBSCRIBE & DOWNLOAD YOUR FREE PLAY MAIL PRINTABLES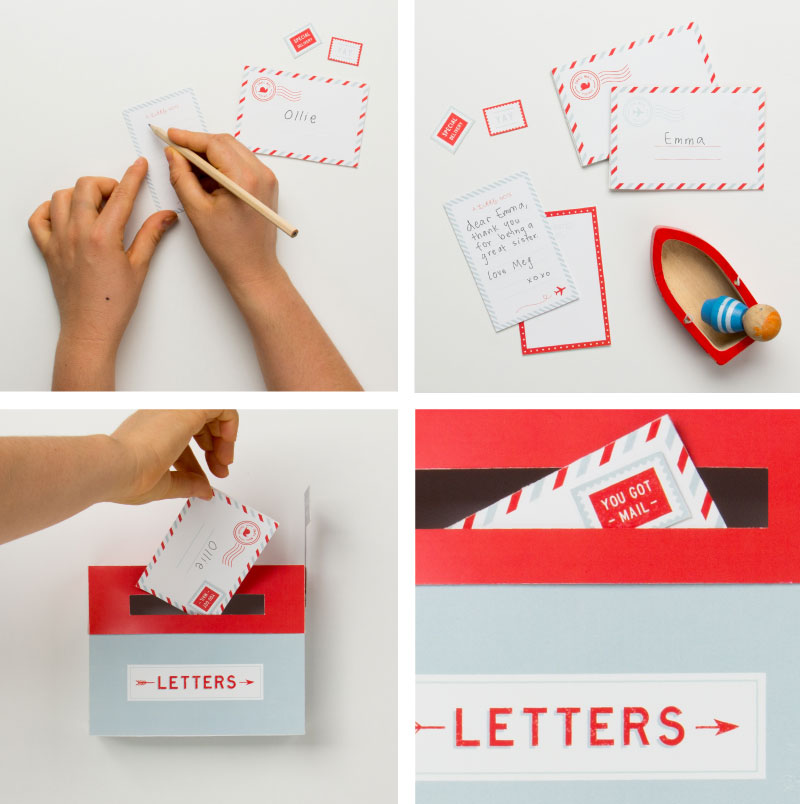 Download, print and assemble our gorgeous free printable mail boxes (available in two cute designs), attach them to your door or wall and re-live the good old days when snail mail was the norm! Your kids will love writing each other messages on our cute little note cards and posting them in our stripy envelopes, along with a stamp… and finally sealed with a kiss of course!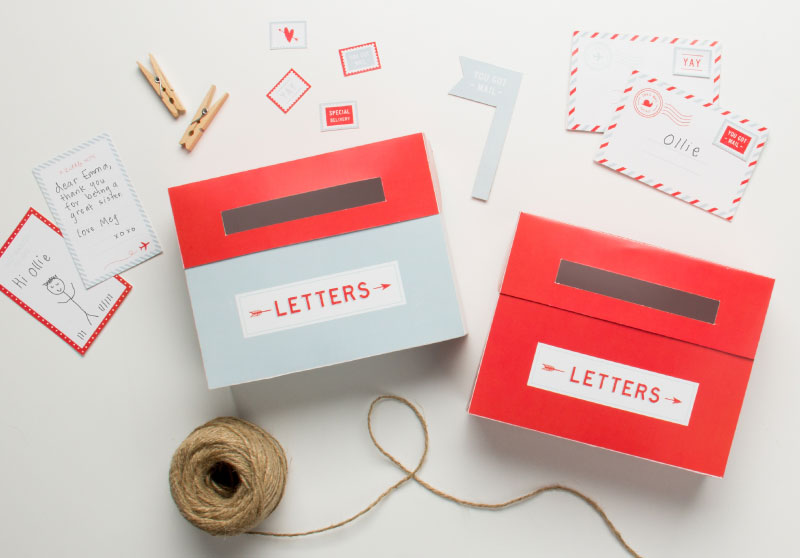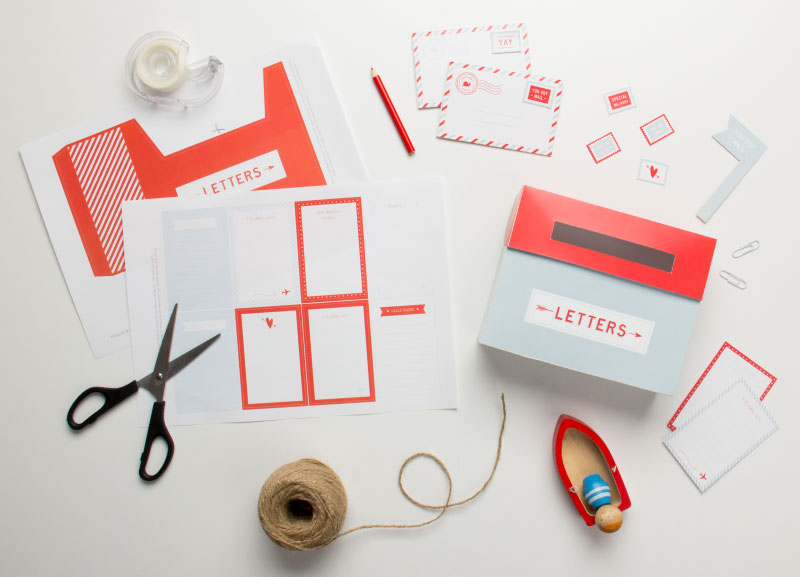 STEP 1 – Print out your Mail box and letter set STEP 2 – Carefully cut the mailbox pieces out around the edges and cut out the letter slot STEP 3 – Gather all 5 pieces STEP 4 – Fold back the dotted lines STEP 5 – Continue until all three pieces are folded STEP 6 – Lay out your folded pieces like so and grab some double sided tape or glue STEP 7 – Glue and attach the lid piece to the middle piece STEP 8 – Next, glue the remaining piece to the middle piece STEP 9 – Now your pieces are all attached. Yay! STEP 10 – Flip over the Mail Box and put some glue on all the tabs STEP 11 – Start to assemble the Mail Box by attaching the glued pieces to the edges STEP 12 – Once all the pieces are glued, the Mail Box is complete. Hooray! STEP 13 – Grab the two remaining flag pieces STEP 14 – Line the pieces up and glue together (you may want to use cardboard in the middle to make the flag stronger) STEP 15 – Attach the flag to the side of the Mail Box using Blu Tack STEP 16 – All done! To attach to the wall or door we recommend using Blu Tack
CLICK HERE TO SUBSCRIBE & DOWNLOAD YOUR FREE PLAY MAIL PRINTABLES

CLICK HERE TO SUBSCRIBE & DOWNLOAD YOUR FREE PLAY MAIL PRINTABLES