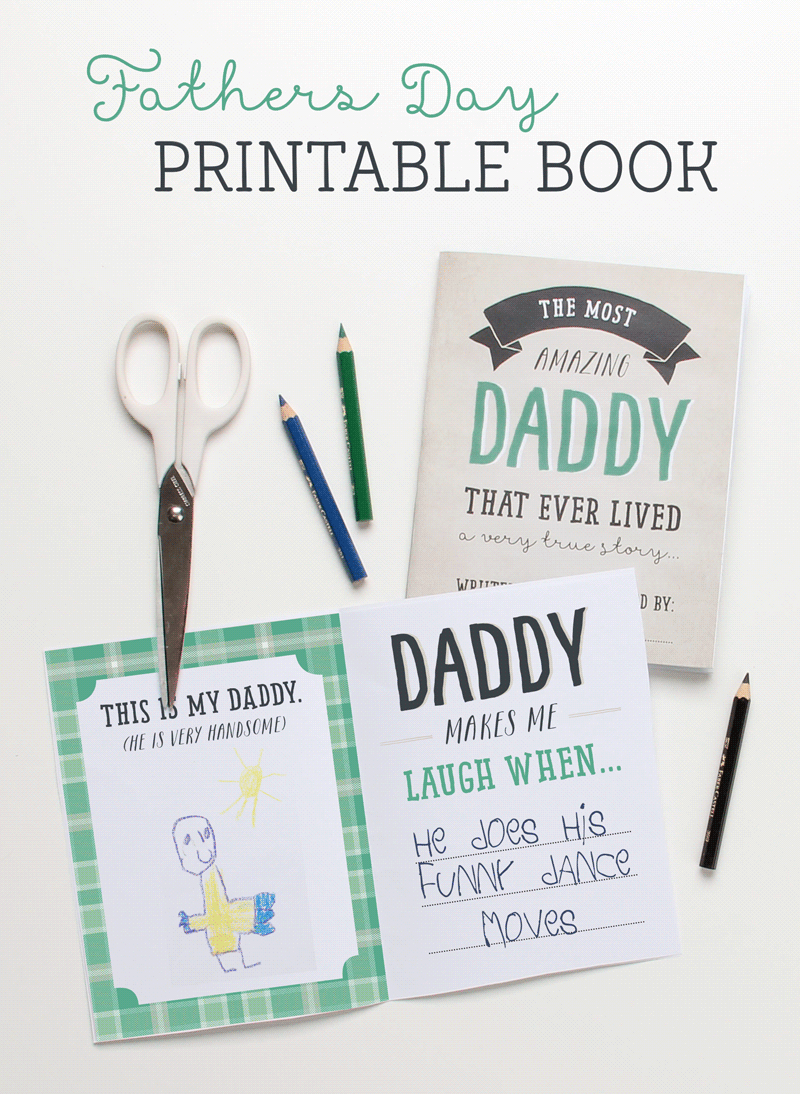 Get set to melt a few hearts with this little treasure – a special Fathers Day Printable Book all about how great Daddy is! 12 color pages with a super cute cover, full of questions for your kids to answer and illustrate. Make Dad smile, laugh and maybe even cry with this heartfelt, homemade Fathers Day gift.

Almost There, Simply join club tiny to access your Summer Camp Book!
We'll send you inspiration, printables & fresh ideas straight to your inbox weekly! Don't worry, if you're already subscribed we won't subscribe you twice. You can also unsubscribe from club Tiny at any time.

STEP 1 – Print out your Fathers Day Printable Book
STEP 2 – Cut out around the edge of all the pages
STEP 3 – Find the middle crease for the cover page
STEP 4 – Fold the cover down the middle
STEP 5 – Fold the second page down the middle
STEP 6 – Repeat until all the pages are folded
STEP 7 – Using a glue stick, apply glue to the back of your folded page
STEP 8 – Do the same thing on the back of the front cover
STEP 9 – Carefully stick the two page backs together
STEP 10 – Press down firmly to make the page nice and smooth
STEP 11 – Do the same thing on the other side of your folded page with the next page in the book
STEP 12 – Repeat until all of the pages are stuck together to create a book with a cover!