Welcome to Tinyme HQ! We're here to show you around the place. So let's start the tour at the very beginning…
We're pretty stoked about our huge billboard at the front of our new premises. Have you been in the area and driven past it yet?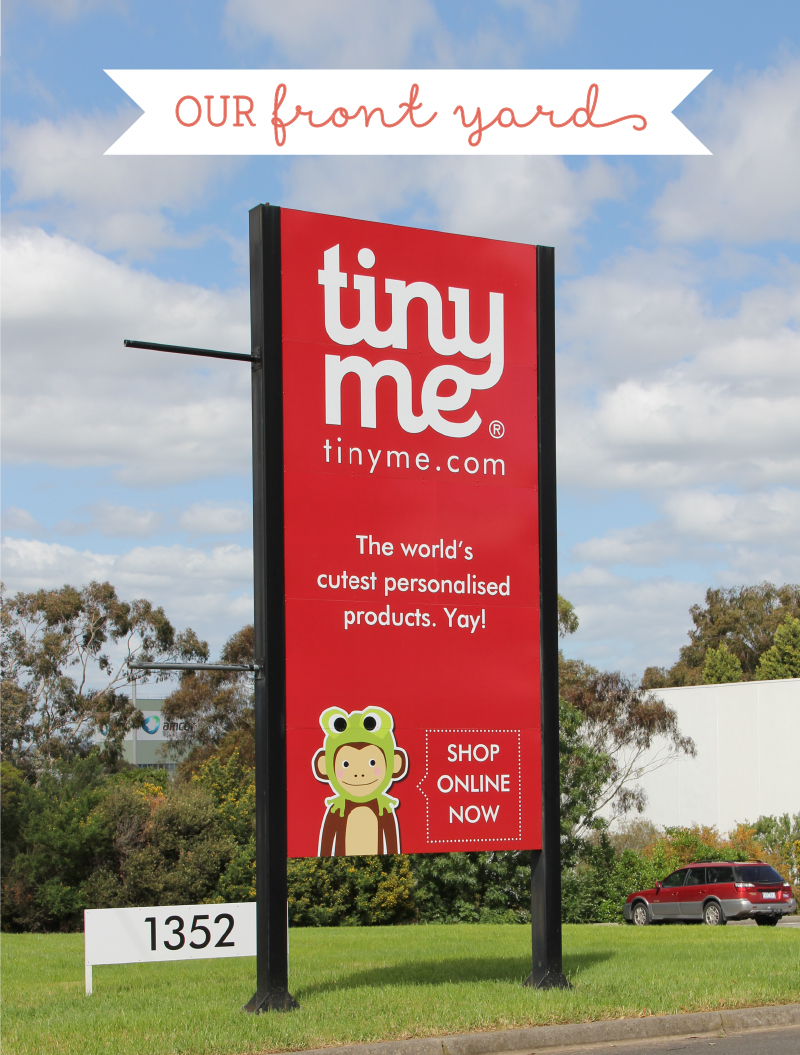 We love our new geo range of wall decals so we decided to use them as a temporary display on our front doors at tinyme headquaters. To get in on the geo wall decal action  click hereclick hereclick here. PS – We were naughty and put our display outdoors. Our wall decals are only suitable for indoor use only!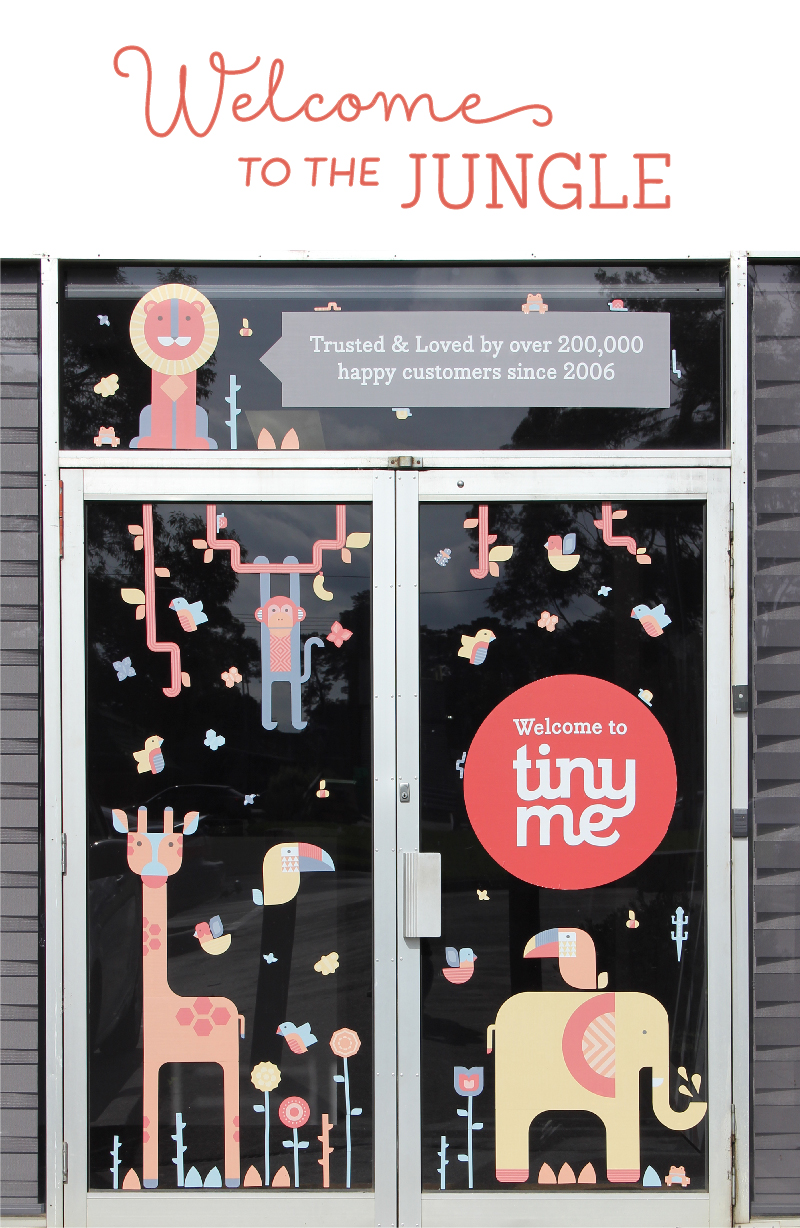 Here at tinyme we are a crazy bunch that love to add a touch of loopiness to our work environment. These little fellas are our light switch friends. We used our wall decal material but it's something you could try at home with colored stickers. So simple and fun!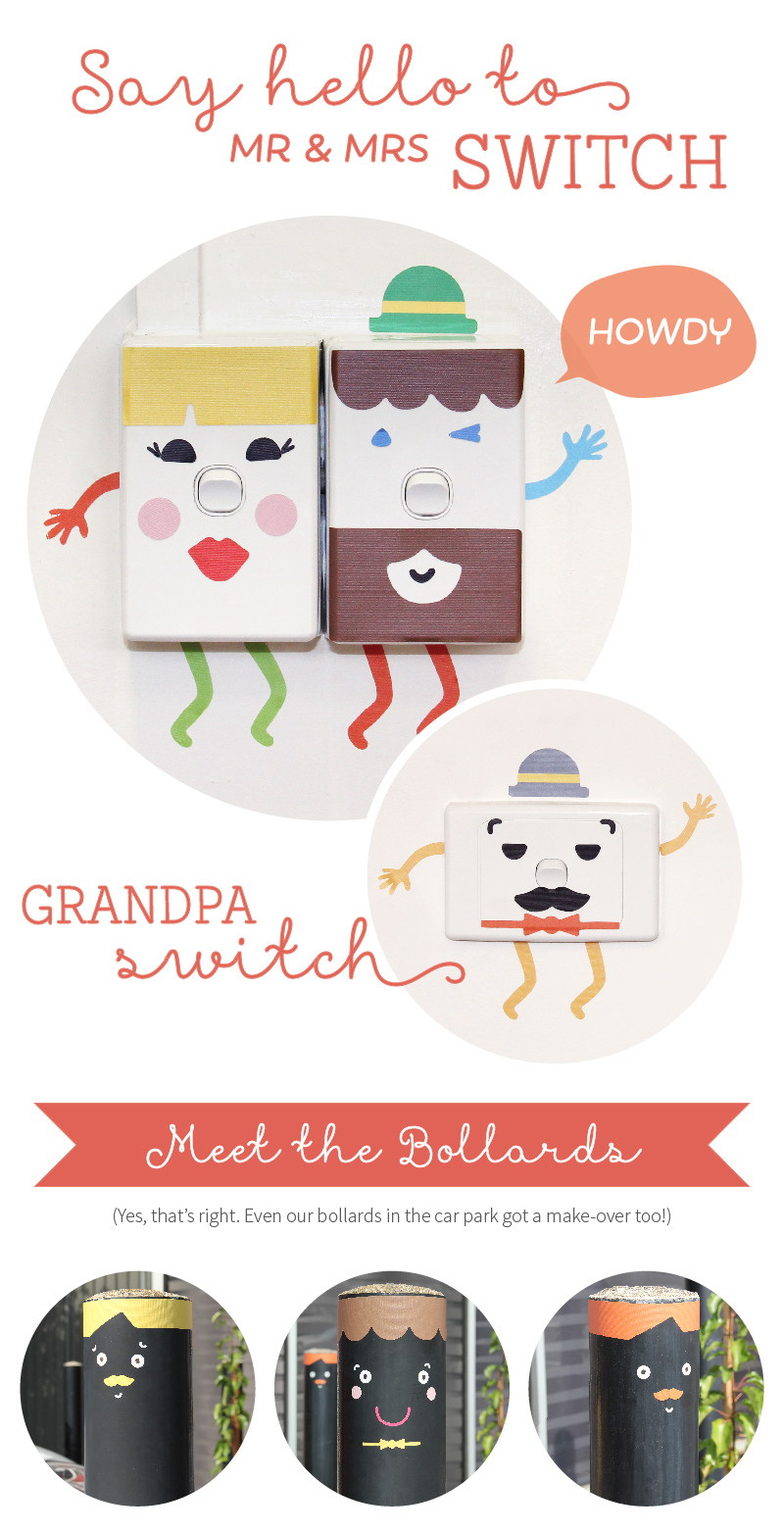 Our tinyme gang wanted to add a little fun to the different areas of our work space. Now, we're not sure who got the final say… (Whether it was the I.T manager or one of our kooky directors, we'll never know) but we decided on dedicating the different areas to iconic star wars references. Did someone say light saber?!