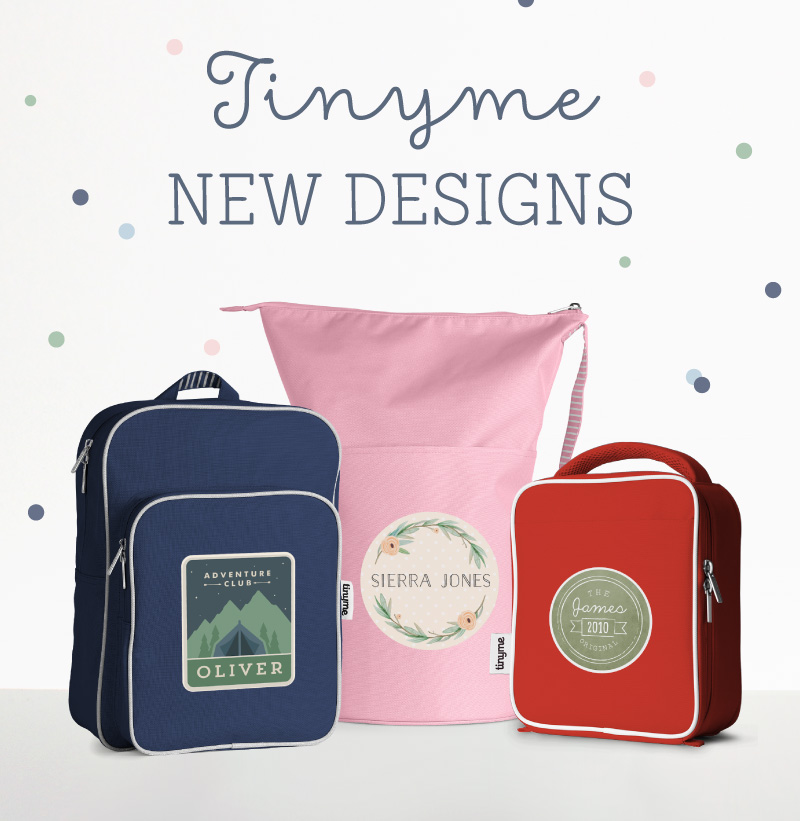 Did someone say a whole lot of NEW kids Bags and Name Labels designs!? Oh wait, that was us!
With 16 brand spanking new Personalised Bag designs and 6 Adorable new Name Labels designs to match you'll be sure to find the perfect style for your little one!
From pretty florals to aztec designs to camping adventures… Looking stylish is in the bag (or label)! Each design comes in several different colour options leaving you spoilt for choice.. Hooray!
Label it and keep it with Tinyme's huge collection of premium name labels. The perfect way to identify your child's belongings. From super cute iron-on clothing labels and sticky labels to gift tags and book labels, you'll be able to label just about anything in sight – with style!
Carry it all in our personalised bags… They not only feature the cutest designs you'll come across, but they're durable, lightweight and brimming with pockets, pouches and secret compartments too!